ACCOMMODATION offer in Prague and in Bohemia
You will find below our best choice of
hotels in Prague, hotels in Bohemia, boarding houses in Prague, hotels in the Czech Republic for your trips to Prague, your stays in the Czech Republic, your circular tours around Bohemia
. All the hotels in Prague listed in the alphabetical order appear with a short description and photos. To get our best rates please fill in the requested items and ask for the access password.
Accommodation
Students
Hotels in Prague, accommodation in Bohemia & Moravia, lodging in the Czech Republic, student groups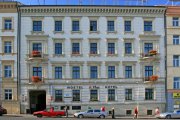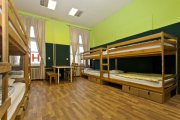 A Plus
A Plus hostel is located right in the centre of Prague - just 10 minutes by walk from the historic centre. As well as the beds themselves, each hostel room has a wardrobe, table and chairs. You can leave your valuables at reception for storage in a locked safe. Each floor contains a kitchenette and separated toilets and showers. There is also restaurant and bar with Wi-Fi free of charge. Price per person in shared room.
Gallery: A Plus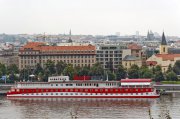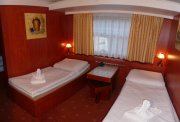 Botel Albatros
The three-star Albatros Botel is centrally located in the historic centre of Prague and offers its guests both budget and comfortable accommodation. Beautiful historic attractions are located in close vicinity, e.g. the Old Town Square with its famous Astronomical Clock. The botel offers 83 two-bed cabins and three apartments. Every room has its own bathroom and toilet; moreover, there is a telephone and satellite TV for evening relaxation in each room. WiFi is in common areas (reception, bar, restaurant). Nice bar for guests.
Capacity: 83 cabins + 3 apartments
Gallery: Botel Albatros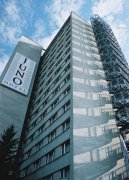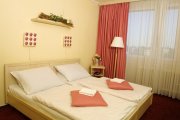 Juno
Hotel Juno, a renovated 15-floor building, is situated in a quiet residential area of Prague 10. The centre of Prague can be easily reached in 12 min. by metro. The hotel offers standard 3* accommodation at reasonable prices. All 254 rooms have been recently renovated and have an en-suite bathroom with shower, satellite TV, direct dial telephone and safe. In addition to the hotel restaurant that offers both international and traditional Czech cuisine, the hotel has a summer terrace, the "Garden Saloon" and a lobby bar. The "Garden Saloon" can be used for meetings, workshops, conferences and other corporate and social events. Hotel services include reservations of theatres, concerts and sightseeing excursions. There is a hotel laundry and dry cleaning service, currency exchange and a taxi booking service. Parking place for coaches and cars is available in front of the hotel. Price per person, half board included.
Capacity: 254 rooms
Gallery: Juno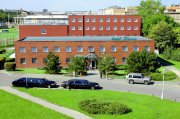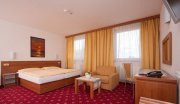 Slavia
The Slavia Hotel is located in a quiet area of Prague, next to the sport facilities of Sports Club Slavia. The city centre can be reached within 15 minutes by public transport (either by tram or metro – line A, station Strašnická). Parking for both cars and buses directly next to the hotel. The hotel offers accommodation in two categories: 94 single, double and triple rooms in category*** (all rooms equipped with shower, WC, cable TV and direct dial telephone) and 50 single, double, triple and family rooms in category*** Superior (all rooms equipped with shower, WC, cable TV, direct dial telephone, hairdryer; fire alarms in the rooms and corridors; free barrier access to the hotel and rooms). The Slavia Hotel has two restaurants with the capacity of 60 and 90 places, which may also be used as conference halls. There is a meeting room with audio-visual equipment for up to 30 people. The reception with an exchange office and hotel safe is open 24 hours a day. Additional services for your comfort and entertainment include: secretary services, a wide range of audiovisual devices, internet connection, disco, live music, guide services, excursions, trips and tours, transport, rent-a-car service, tickets for cultural events etc. Price per person in shared room (triple and quadruple).
Capacity: 144 rooms
Gallery: Slavia